ENVIRONMENTAL BENEFITS
Today there are more than 1,000,000 geothermal heat pump installations in the United States. While this represents only a small fraction of the total number of conditioned spaces, the impact of these systems on the environment is significant.
Carbon Emission Reductions
Elimination of more than 5.8 million metric tons of CO2 annually.
Elimination of more than 1.6 million metric tons of carbon equivalent annually.
Energy Consumption Reductions
Annual savings of nearly 8 billion kWh.
Annual savings of nearly 40 trillion Btus of fossil fuels.
Reduced electricity demand by more than 2.6 million kW.
Reduction Equivalents
Taking almost 1,295,000 cars off the road.
Planting more than 385 million trees.
Reducing U.S. reliance on imported fuels by 21.5 million barrels of crude oil per year.
In other words, these 1,000,000 GSHP systems are doing more than just saving the owners money, they are saving vital resources for our future.
The statements here were taken directly from: IGSHPA (2009) and the Geothermal Heat Pump Consortium.
TAX INCENTIVE PROGRAMS
Because geothermal heating & cooling systems are the most energy efficient, environmentally-friendly, and sustainable systems available, there are incentives available to install geothermal energy in your home or business. See links below
to learn more about how you can save even more by
converting to a geothermal heating and cooling system today.
For more information regarding the benefits of geothermal installations, email info@wraggwells.com or call us at
(800) 303-3097.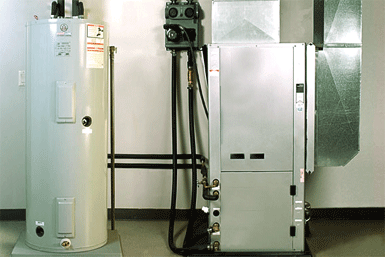 The government encourages Residential Geothermal Installations
by offering substantial tax incentive programs.